Human connection drives Lingo Live
We believe that every individual has the power to make positive change.
Our vision is what we do
To develop leaders for the future state of the business through Skills-Based Coaching
Our mission is why we exist
To empower human beings to contribute their unique potential at work
Values
Embrace reality with an open mind
Do the right thing
Rise by lifting others
Underpromise, overdeliver
No one is going to die
Grit matters more than talent
Our Founder's Journey
Our origin story
While working on a deal in Mexico as an analyst at GE, Tyler Muse realized his high school Spanish wasn't going to cut it. He responded to a Craigslist ad for Skype lessons posted by Kathe Solares, a teacher in Guatemala. As Tyler's friendship with Kathe grew, he found he could confidently express himself to native speakers in Spanish. He wondered why there wasn't already a one-on-one online language program out there.
And in 2012, he founded Lingo Live.
Eight years later, after seeing that Skills-Based Coaching leads to not only language acquisition, but also leadership skills, professional growth, and better company results, he decided to expand our offering to native English speakers.
Photo: Kathe Solares and Tyler Muse at a family event
Leadership Team
Tyler Muse
Founder & CEO Lingo Live
Tyler is passionate about bringing the world closer together through meaningful human connections. As a leader, he experienced firsthand the transformative power of one-on-one coaching and built Lingo Live to marry the meaningful human connection of a private coach with the efficacy of skills-based development.
Prior to starting Lingo Live in 2012, Tyler co-founded an internationally-focused mentorship program based for multilingual youth in New York City and worked as an analyst for GE Energy Financial Services.
He lives in Dallas, TX with his wife and two kids and when he's not spending time with them, he enjoys boxing, hanging out with his extended family, and traveling.
Sara Goulder
VP Marketing Lingo Live
Sara is Vice President of Marketing for Lingo Live. She is a marketing executive with over 15 years of experience in marketing focused on product marketing and demand generation in the technology sector with experience in fintech, ed-tech, legal tech, Crypto, and entertainment. Sara is responsible for setting and implementing Lingo Live's marketing strategy for lead initiatives, product initiatives, and corporate communications initiatives.
Prior to joining Lingo Live, Sara built an impeccable record in engaging diverse stakeholders in developing world-class go-to-market strategies and product value creation in organizations ranging from startups (Sixup, Bill.com, and Evisort) to Fortune 500 enterprises (Oracle, Cisco).
Sara graduated from the University of Michigan with a B.S. in Biomechanics, Boston University with an M.S. in Physical Therapy, and an MBA from Georgetown University. She has had past work experience as a physical therapist and animator and enjoys running, cooking, and traveling.
Sara is based in San Francisco, CA.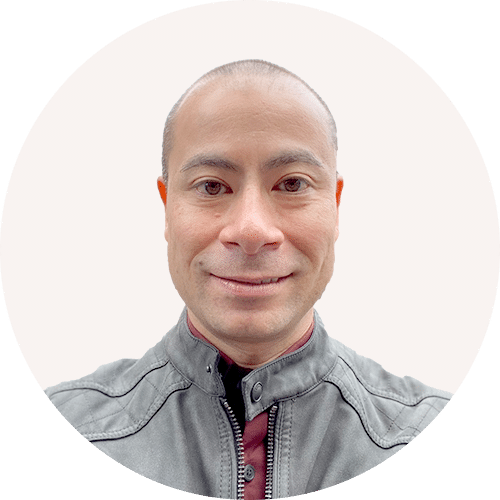 Shawn Livermon
VP Product Lingo Live
Shawn's professional work has taken him on a winding path through industries ranging from video games, consumer electronics, and business oriented SaaS platforms where his drive to build engaging people-first products led him to create compelling solutions for consumers and businesses. With experience building and leading product teams at small and large organizations his expertise in designing monetization systems in free-to-play games and SaaS services, developing new products and iterating existing products, implementing process-driven analytics, and empathetic, DEI aligned, people management has resulted in building substantial business outcomes for his companies, including propelling a start up to unicorn status.
When relaxing, Shawn spends his time doing street photography, running and cycling, and working with a local non-profit theatre as a board member.
Coaching Design Team
Robin Miles
DEI, LOD Leader VMWare
Robin is an experienced HR leader, certified executive coach and vibrant keynote speaker. She is best known and respected for her unique way of bringing out the best in others through honesty, good humor, creativity, and collaboration. She offers 20+ years of experience building and executing global programs "from the ground up" in the areas of Transformative Leadership Development, Executive Coaching, Organizational Agility, Employee Relations and Diversity, Equity & Inclusion.
Molly Nagler
Chief Learning Officer PepsiCo
Merritt Q. Anderson
People & Culture Leader Merritt+ Consulting, formerly of Github
A believer in the power of distributed work, Merritt is a workplace and culture leader who is passionate about putting the employee experience at the center of the programs she builds. She leverages her background in employment law and human resources to optimize organizational performance, increase employee engagement and implement equity and inclusion strategies.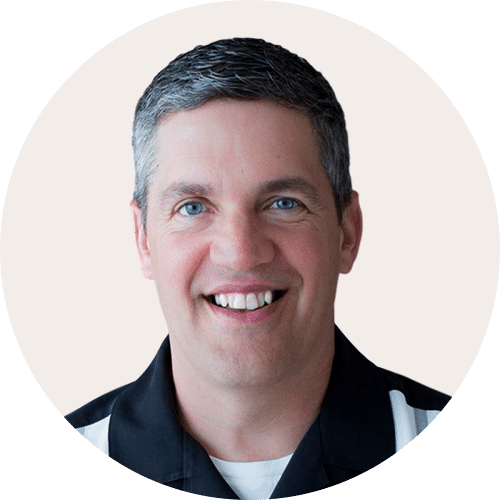 Pat Poels
Engineering & Technology Leader Snyk
Pat is an experienced builder of teams and platforms. Leading the engineering function at Eventbrite for the past 8 years, Pat helped build the global team and the platform that facilitated 10x revenue growth and a successful IPO. He is an expert in performance and scalability, and has been an active user of the Lingo Live platform for several years.
Erin Bric
Talent & OD Leader Snap, Inc
Passionate about possibilities, Erin is a talent and culture leader who thrives on helping people and organizations reach their highest potential. She facilitates growth, development, and positive change at individual and organizational scale. She is a trusted partner who brings cross-industry experience in learning, leadership development, coaching, and culture work.
Ricki Frankel
Lecturer & Leadership Coach Stanford University
Ricki is an Executive Coach specializing in transitions, leadership and executive development for over 20 years. At Stanford's Graduate School of Business, she oversees the Arbuckle Leadership Fellows program, and teaches both leadership and coaching. She is passionate about helping her clients make "work work" for themselves and the people who work for them.
Investors
Boost your team's performance